If you're on #teamfoodtruck or #teamsuck, like it or not, last year's pilot food truck project in the city of Montreal was a rousing success. Having proven that their passion has no bounds, fearless entrepreneurs and delicious food purveyors take to the streets again this year seeing an extended food truck season and more designated locations for their food mobiles.
The official food truck season will now run from May 1 to October 5th (a month earlier and a month later than last year), and trucks will be present seven days a week on rotation at these new locations:
• Cité du multimédia (De La Commune W. at Brennan)
• McCord Museum (Victoria St., north of President Kennedy)
• Hector Toe Blake Park (Sussex St. at René-Lévesque W., near the Children's Hospital)
• Médéric-Martin Park (De Rouen St. at Du Havre)
• Place d'Armes
• Quartier de la santé (St. Denis St., south of Viger)
• City Councillors, north of De Maisonneuve Blvd.
• Dorchester Square (on Metcalfe)
• Phillips Square (on Cathcart)
• Victoria Square (On St. Antoine, between Square-Victoria and St. Alexandre)
• Concordia University (on Mackay St., north of De Maisonneuve)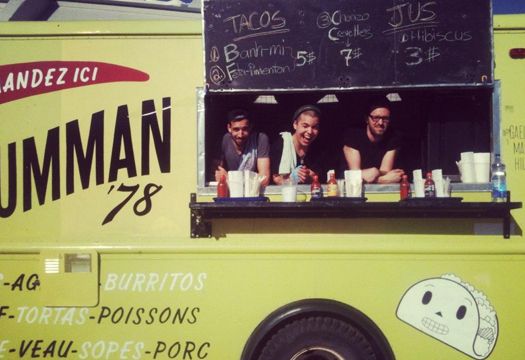 A handful of sites located outside of the Ville Marie borough include Bellerive Park at Fullum and Notre-Dame street which will appeal to firework enthusiasts on fireworks nights, Place Emilie-Gamelin, on nights of festivals and other major events as well as Mount Royal near the Georges-Etienne Cartier monument and
Stay up to date by checking out the official site of the Association des restauranteurs de rue du Quebec here, for announcements and other street food related news.