The west end of Montreal isn't really known as a gastronomic hub of the city, minivans and running idling cars in front school-yards, yoga pants and UGGS line the streets and decent food is hard to come by that isn't prepackaged by the grocery store or comes out of a cafe. Being my hood, I've been able to find the nooks and crannies of where the tasty food hides. Here's a list of my top 5 places that I like to grub when the grubbing feels right.

One of my most favourite Korean spots in the city… when it's actually open. Not to their discredit, this spot is fucking legit, but their opening hours are as off as a white guy's first attempt at making Kim Chi. As much as I like this place, make sure you call in advance – not for table reservations, but to see if they're actually open.
Haemul Pajeon – the seafood pancake
Bibim Naengmyeon – cold noodle with fermented skate
Bibim Bap – stonebowl rice with beef and vegetables
Hwang kum
5908 Sherbrooke W
(514) 487-1712
Closed Monday and Tuesday
---
Listed as one of my favourite Italian Delis in the city (article for Tourism Montreal here) This spot is great for a quick bite or their full out table d'hôte meals featuring their homemade pastas and sauces. Part deli and fine Italian foods store, Pasta Casareccia also does catering and has ready to cook/go meals in their deli cases.
-Check for their daily specials on the white board on the wall.
-Get the squid ink pasta if you ever see it.
-Fettuccine in a white wine cream sauce with mushrooms, peas and BACON is a must.
Pasta Casareccia
5849 Sherbrooke W
514.483.1588
---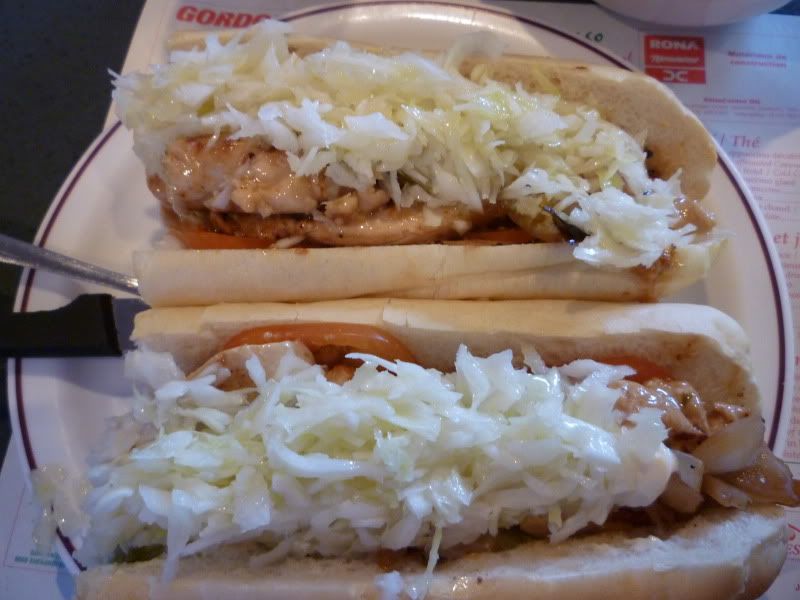 14 inches of Sergio Momesso's finest Italian sausage… submarine. This spot owned former Hab's player and run by his family is a long running NDG staple of classic Italian subs and a great place to watch the game bask in old time Bleu, Blanc et Rouge memorabilia.
-"Supreme" sub – Steak, Italian sausage, sautéed onions and bell peppers, topped with cheese, coleslaw and their hot sauce.
-Chicken cutlet sandwich
Momesso Original – Caffé Sportivo
5562 Upper Lachine rd.
514.484.0005
---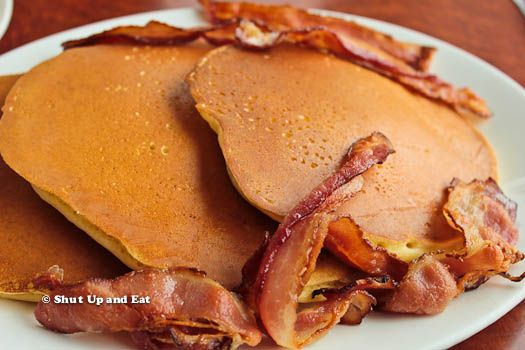 I've said this numerous times, personal email recommendations, Facebook, Twitter, in person, but this spot has the BEST pancakes in all of Montreal. Let me stop you before you say/think anything. That place that you're thinking about that you believe has the best, you're wrong. B&M on Sommerled keeps it simple and classic. My last order of pancakes measured a thickness of practically 3/4 inch per flapjack – slight crust on the outside, fluffy warm and cakey on the inside.
-Pancakes and bacon – they give you a mess of bacon
Restaurant B & M
(514) 488-1555
6200 Somerled Ave
---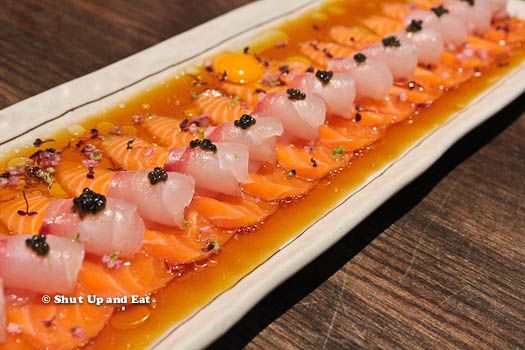 This spot is probably the most talked about Sushi restaurant in the recent months that's classified neither as
Japanese
or
Sushi
restaurant. Chef Park uses market fresh ingredients as well as privately imported fish from the pacific and uses classical Japanese and Korean preparations reflecting his South-American roots.
-Lunchtime bento is a great deal
-Nighttime chef's Omakase – a bit pricy but isn't something you'd have everyday (but you would if you could).
Park – (original review here – Eat with me recap.)
514.750-7534
378 Ave Victoria