I've been informed that L'entoilage is regrettably closed indefinitely… So read if you like, or just enjoy the food porn. 🙁
I've driven past this place a whole bunch of times and never paid much attention to it until the other day. There was some traffic backup and I was stuck in front for of L'entoilage for a bit. My eyes strayed from watching the bumper of the car ahead of mine to look at the sandwich boards out front and I made the decision that I had to come back. I went home and did some research and started to kick myself for having not stopped by earlier… or maybe I should have taken this opportunity to be the first person in history to THANK Montreal traffic. They boasted home-style Asian cooked meals, this intrigued me.
We got in and took a table next to the display fridge which coincidently contained SANDWICHES. One of the most exquisite sights in the world… Fresh made sandwiches – and if you've been a reader you'd know they are one of my ultimate weaknesses. But this is not what we were here for. We took a look at the menu and decided on two of the lunch specials.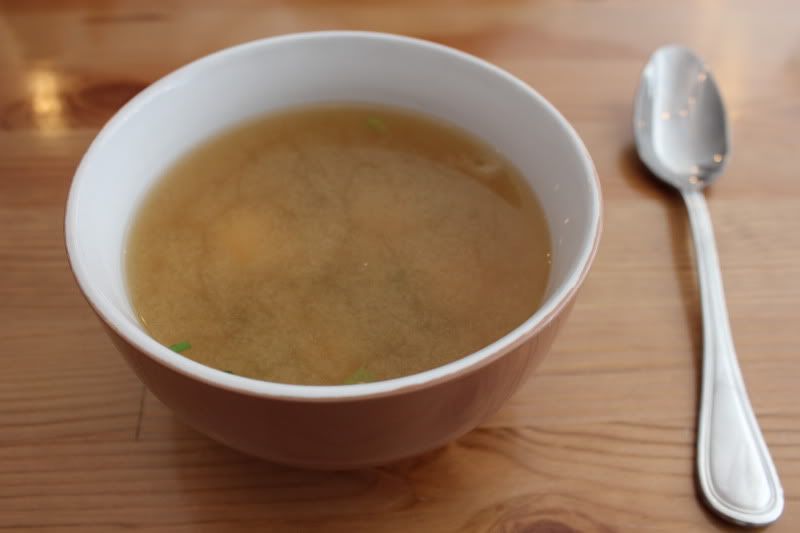 The lunch specials come with either a soup or salad, soup being miso soup, miso soup being a big "meh" to me on any other day, but today was a miso soup kind of day.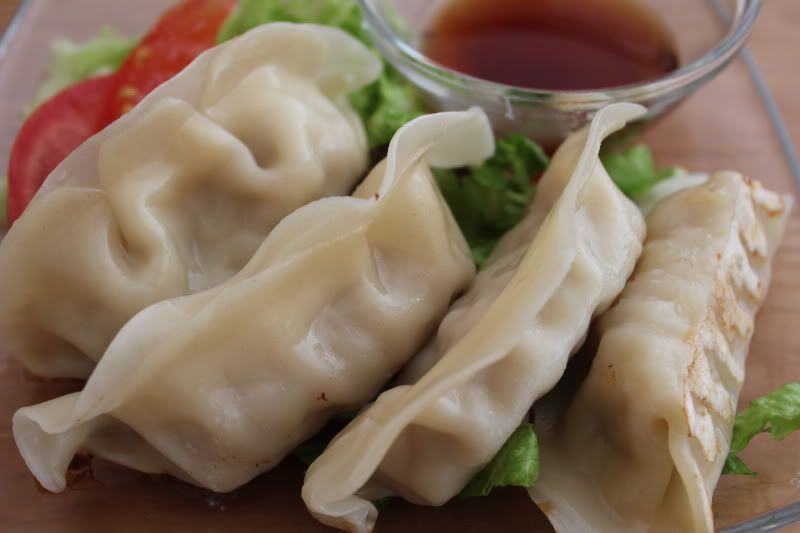 We also however ordered some of the appetizers. This being the pan-fried gyozas. Perfectly crispy and golden on the bottom and chewy on the top, it encompasses both elements any pan-fried pouchy goodness should have… kind of like the mullet of the dumpling world; "business up front front, and party in the back!" The filling included chive and pork and was seasoned nicely.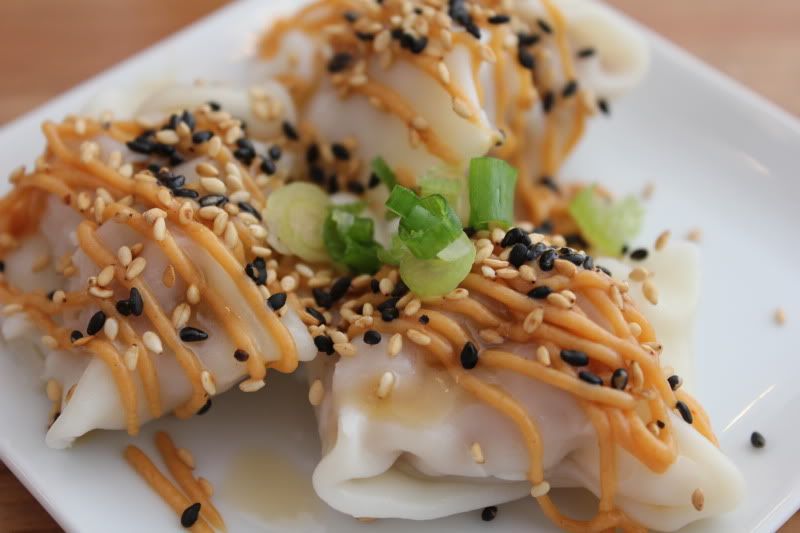 We also had an order of the peanut butter dumplings, served with a spicy peanut butter sauce. The dumplings were drizzled with sesame oil and a light spicy peanut butter dressing that was not too overpowering.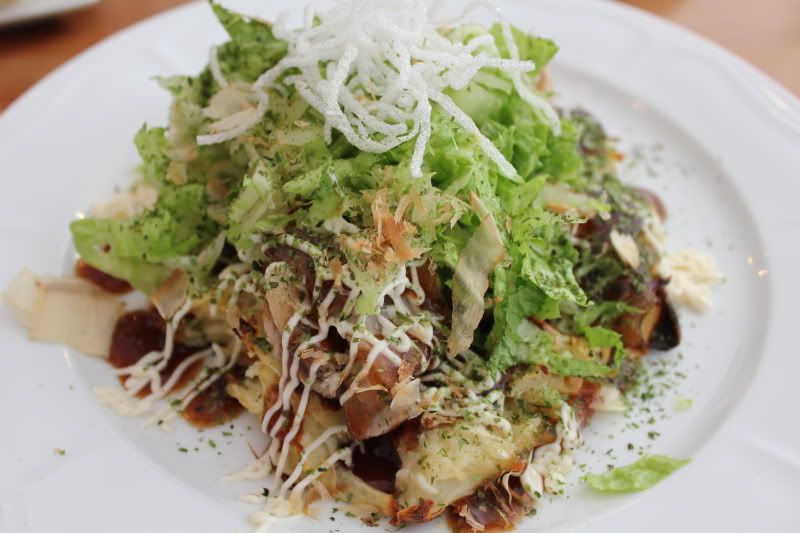 Though all the choices looked stellar, what captured my 4-year old attention span was the picture of the okonomiyaki. I looked further down the menu but my eyes kept reverting back to what I had my eye on in the first place, as if it was the first time I saw a pretty girl. A Japanese pancake of cabbage, onions, egg and my choice of pork; it's topped off with furikake, bonito and a generous whipping of tonkatsu sauce and mayo.

It's definitely a sight to be seen. The flavors and textures of this dish are as authentic and reminicent of the Okonomiyaki I've had in my travels to Japan. The tender pieces of pan-seared pork added another level of lip-smacking goodness to the fluffy pancake. I don't know how else to describe L'entoilage's okonomiyaki; it was so friggin' delicious, my vocabulary fails me.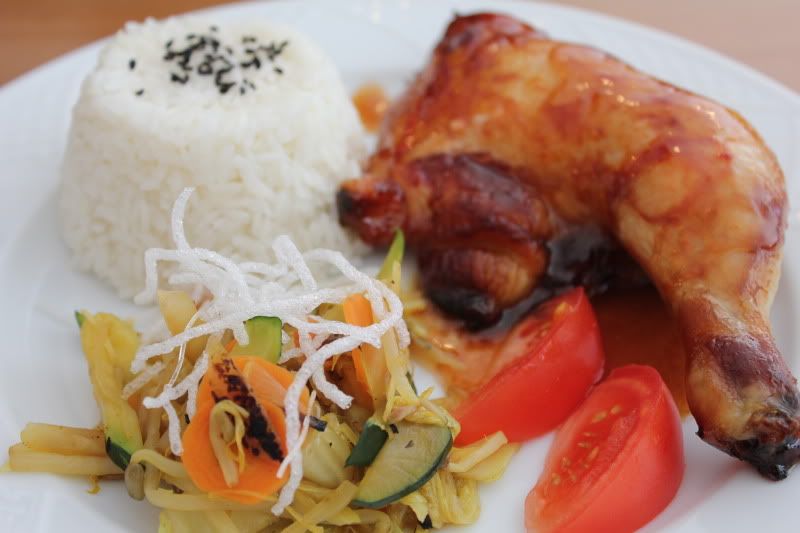 My friend had the honey chicken, served with an Asian vegetable slaw and a side of rice. Roasted in a honey sauce, the chicken so tender, moist and flavorful, you'd think it was basted in sunshine and lollipops.
If that wasn't already enough food, we dared to face the dessert case that temped us.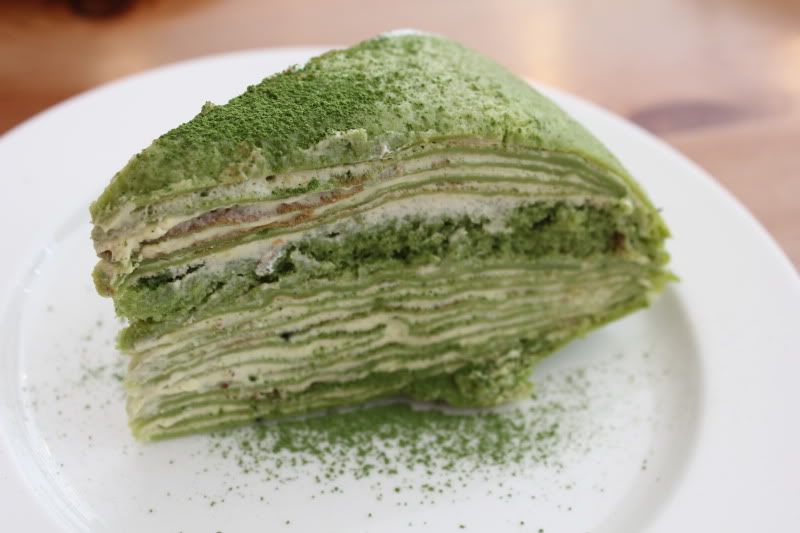 This jerkface was antagonizing me from the moment I walked in, and knew I would seek revenge by devouring it. Called the "mille-crepe"; each delicate jerkface layer of green tea crepe is separated with a silky smooth slathering of creme anglais, with a layer of green tea sponge cake in the middle. Like the fluffy bed you crawl into at the end of a long day, this cake is everything you want it to be. I've made it a point to to warn the proprietors to have the cake perpetually on-call in case I show up unannounced.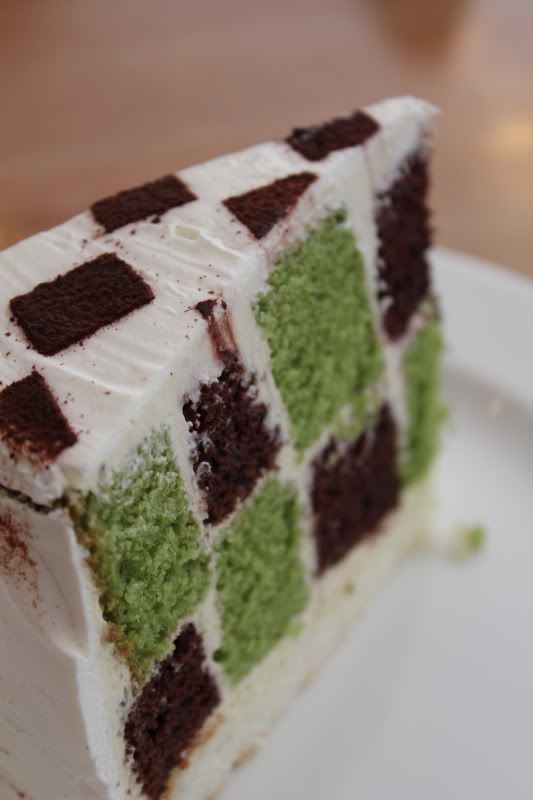 We also split this, which is aptly named the "checkerboard" because of the use of green tea. If you scratch your screen, you can probably smell the aromatic macha used as well as the lingering hints of sarcasm. The owner told me this cake is on a trial basis, but hopefully it'll be a regular once you find the time to stop by.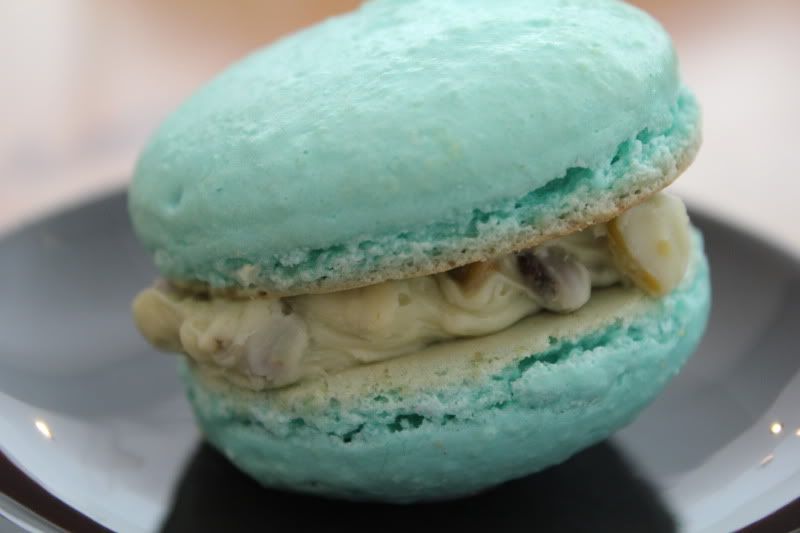 I were stuffed at this point but managed to adjust our belts to put away a couple of these – macarons. This one being of the green tea – pistachio variety. Extrememly fresh, when bitten, the macaron deflated into a soft chewy nugget of macaroonie goodness.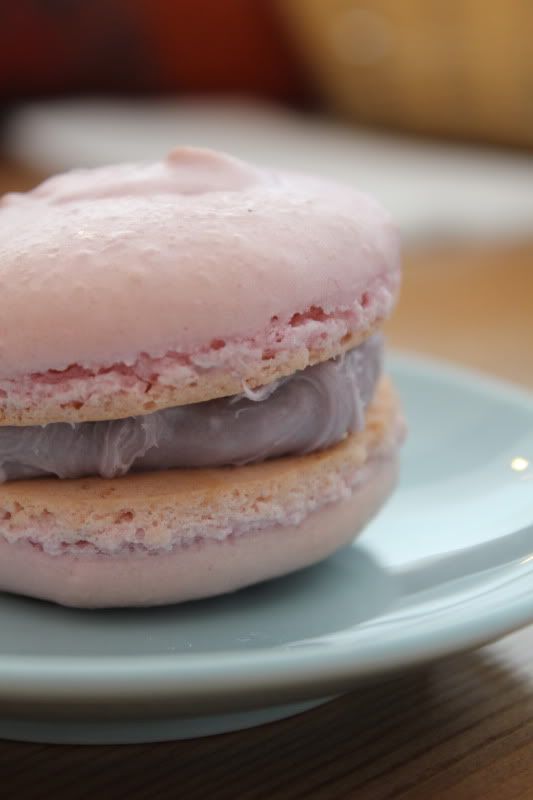 This is the taro macaron. If you've never had a taro dessert of any kind, and are weary of a dessert made with a vegetable, do not be afraid, it tastes like vanilla ice cream, serious. Kind of goes the same with red bean. Red bean is a very prodominant ingredient in a lot of Asian desserts. If you think that's weird, just remember about Thanksgiving when people make sweet-potato pie… with marshmallows, I rest my case.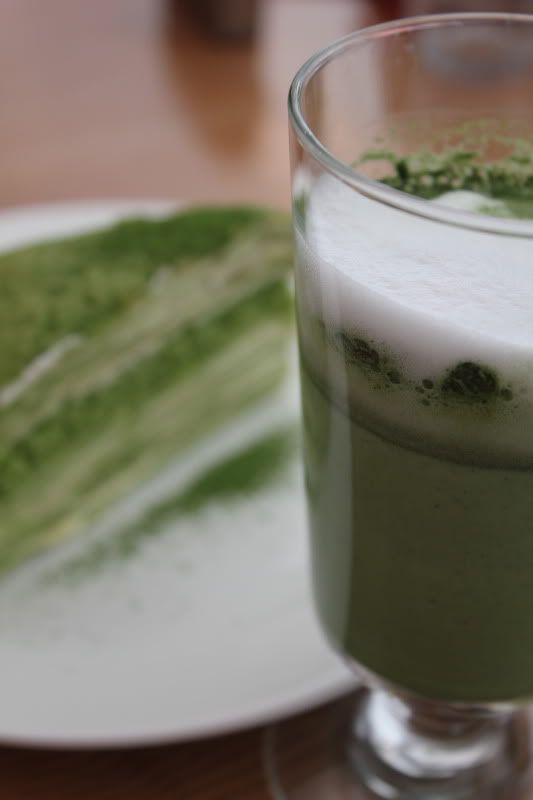 The huge windows warmed up the huge space that was only paralleled by the sunny attitude and service by the owner and her sister. They took the time to explain all their dishes when asked as well as the desserts. The art on the wall are rotation exhibitions. With such amazing food and having such a great experience, L'entoilage was successful in washing the worries of the day away with wonderful food and hospitality… well all worries except one; I was getting ready to slip into a food-coma and wasn't sure if a nap in the car would be needed.