THIS LOCATION CLOSED!
I was going through the list of places that I've been meaning to visit and I realized that I haven't been flipping towards the Francais section. I've had a few places on ice for a while and decided to investigate one. I had dinner plans with a friend who was dodging her date with her microwave and leftovers from her parents', so we decided to hit up Bristo Justine in Outremont.
The signage is small and so is its appearance, the type of place that you'll miss if you blink… now imagine blinking while driving up and down Van Horne looking for the place in the rain.
Their philosophy is to enlighten Montreal to the true Parisian bristo experience, pairing the food with especially picked wines to accompany the meticulously prepared dishes; being a non-drinker and my friend being a cheap drunk, you can imagine the look we got when we declined the wine recommendations and settled with water.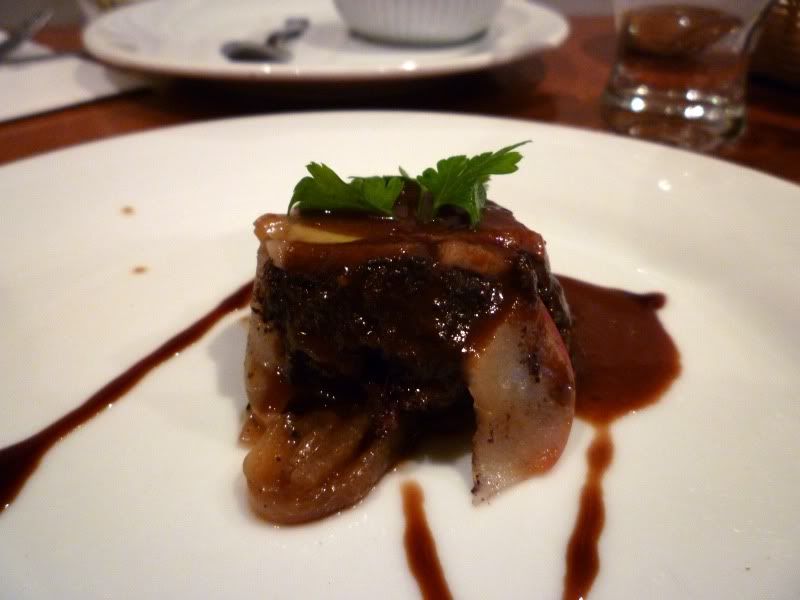 I started with the classically prepared Boudin noir aux pommes, blood sausage with apples. Served with paper thin sliced apples, the sausage was seared in butter and was the perfect mix of herbs and spices and the feeling of triumph knowing you devoured the life force of a pig in sausage form.

My friend had the stew of bay scallops. Most notable about this dish was that the scallops were cooked just right (which I would think could be tough considering it's a 'stew'), wasn't stringy, and the highlight was the fresh good quality olive oil drizzled atop.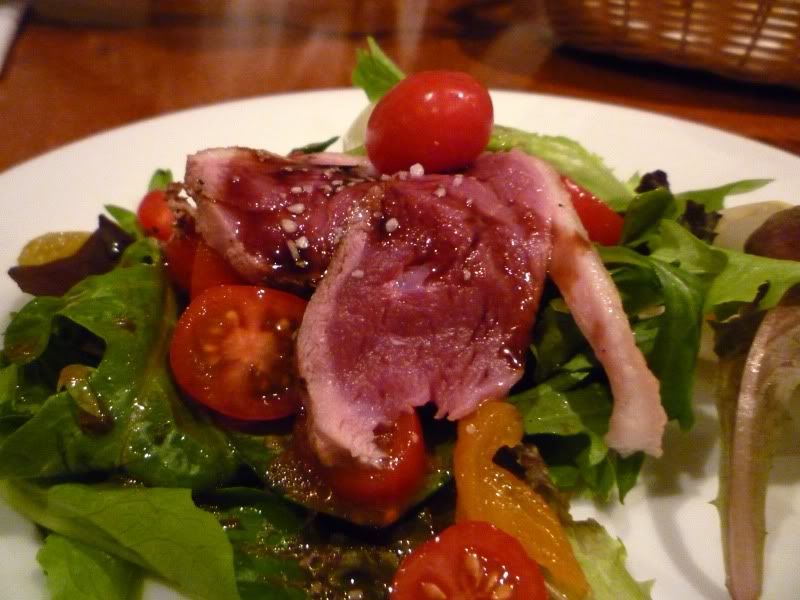 I followed with a fruity salad with sliced duck. The cutlet was rare and tasty, gamey for some but I found it to be amazing. It tasted exactly what it was supposed to taste like, DUCK.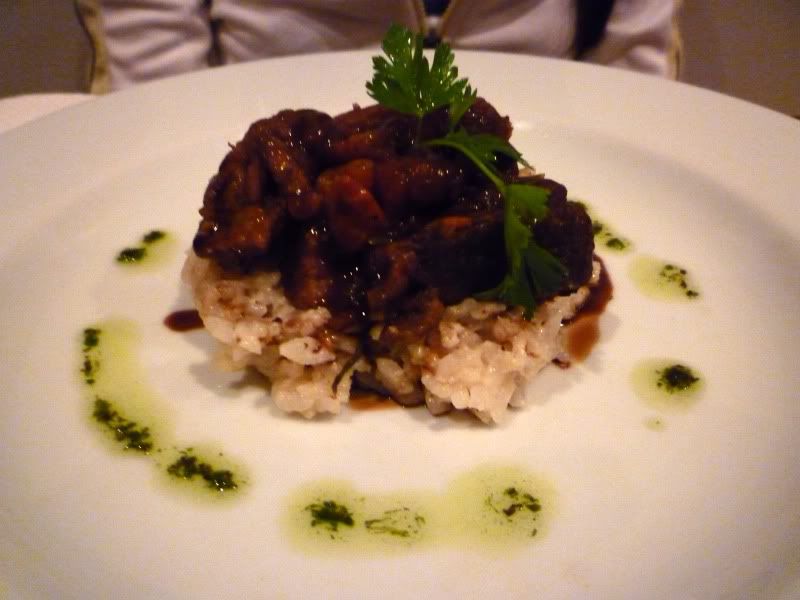 For the mains, my friend had the veal stew on top of risotto. The risotto was creamy, however, the downside of this dish was the veal was dry, and my friend was convinced she got the bottom of the pot… however, it would be the top of the pot that would cause the drying out of the meat. She was set on dessert to rectify this.

I had the lamb shank and vegetables. It was served with escaoutoun… a French polenta with raisins. It was tender and juicy, and not over cooked; I was able to tell right away as the marrow was still in the bone and hadn't been cooked out. The au jus was great, but again, I felt that I needed some rice to sop up any good sauce accompanying my dish.
Having dinner with a friends foster great conversations, gossip and good times. But you know the meal gets serious not when someone's feelings are hurt or a bout of disagreement, but when the dessert is good.

She had the tarte tatin, an upside down apple tart caramelized with butter and sugar.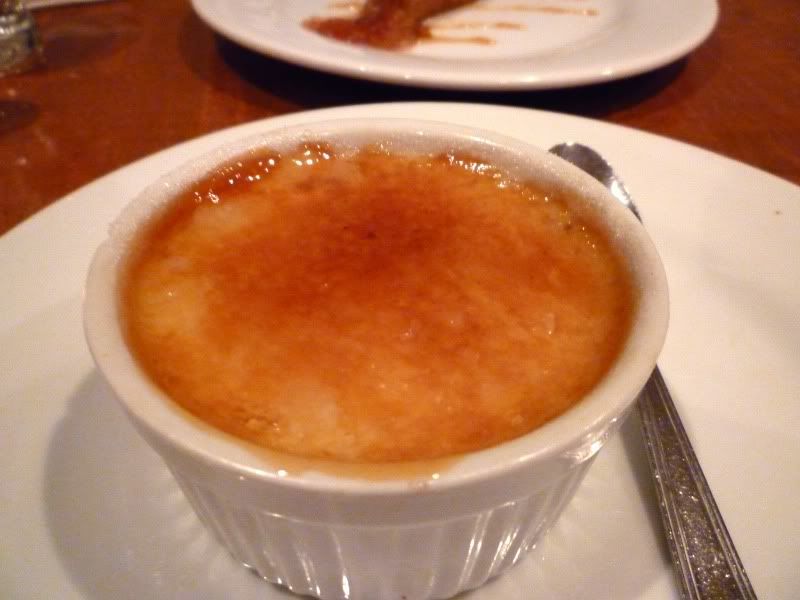 I had the raspberry creme caramel. Sorry, no pictures of the raspberries inside because I didn't have extra hands, as both were clutching the ramekin against my face. It was safe to say that we didn't remember each others names for at least 10 minutes post dessert.
If you ever find yourself in the area, Bristo Justine is a pretty safe bet. They have three locations, one that's a terreasse and another that's a wine bar. Traditional French cuisine is simple and elegant, and when done right without pretentiousness is a delight and truly an experience for the senses. Food does not have to be complicated to be good. Bristo Justine subscribes to the notion of "bistro", cheap, market fresh and uncomplicated.
Bristo Justine
1268, Avenue Van Horne
514.277.2728
www.bristojustine.com
Reservations to be made online.