When you think "street food", what do you think of? The wonders of food quality control has limited Montreal's street food scene to the bread squares tossed out by old people at Beaver Lake. Leave it up to the ingenuity of Montrealers to get around this stipulated by-law that prevents the sale of food on the street… by bringing it indoors!
Obviously the Montreal street food I'm talking about isn't indigenous to Montreal, I can only imagine people in the 1800s walking around with literal beaver tails and Pâté Chinois on a stick. But what I am talking about is the wonder of a small place in the middle of what is now endearingly called "Chinatown 2" – a stretch of the downtown core peppered with Chinese stores and restaurants – a place called, "Golden Stone". A small family run joint that packs a punch, and that punch comes in the form of spicy Beijing food… ON A STICK.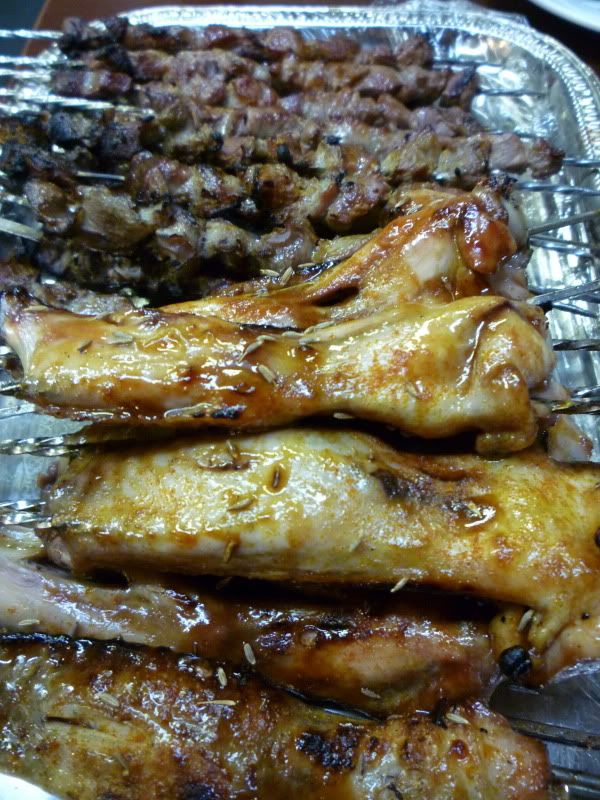 Golden Stone's claim to fame is their brochettes. Reminiscent of the streets of Beijing's street food, they serve up over 20 items flame grilled on a stick. We started with lamb, beef, chicken wings and chicken gizzards… ON A STICK…. I'm probably going to say this often, because I have a certain affinity for foods on a stick. The possible mobility of food only ultimately makes it taste better.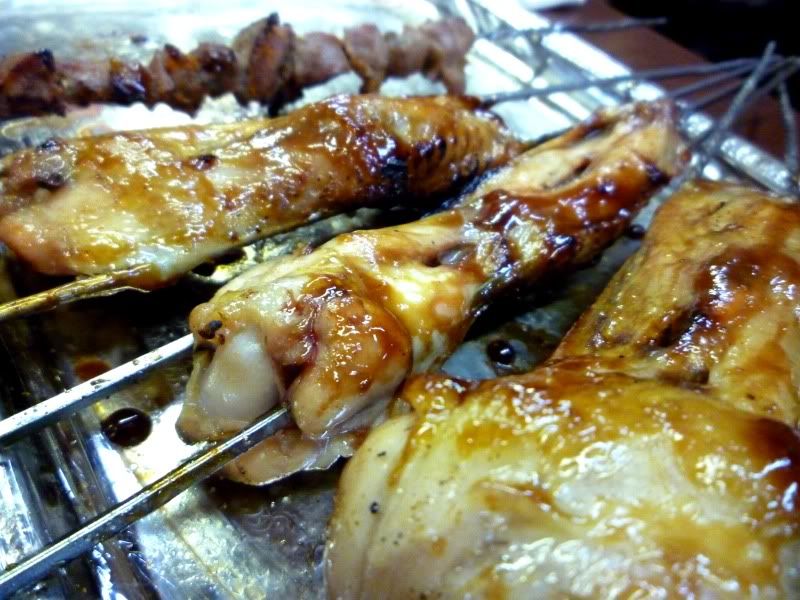 The chicken wings are glazed in a sweet and spicy sauce and caramelized to perfection topped with fennel seeds.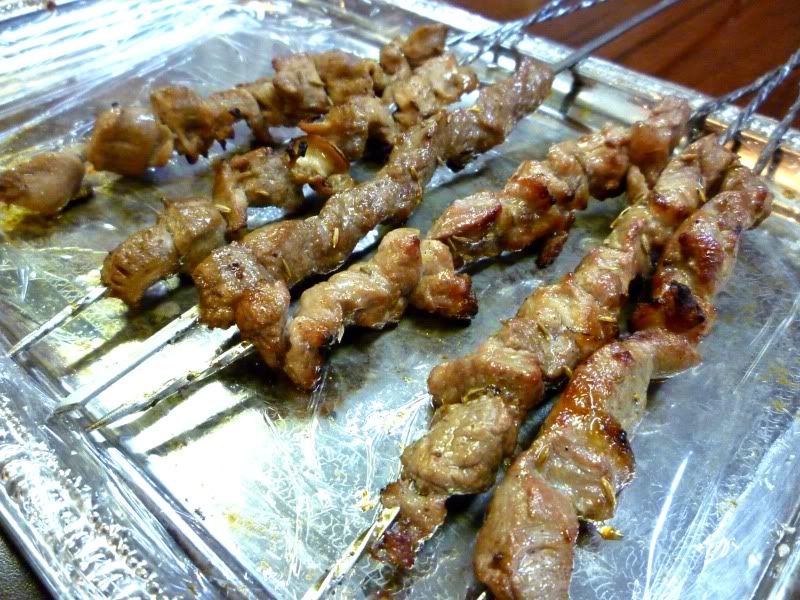 Ambiguous as they might look, the grilled meet brochettes stand apart from each other in taste. Each delicately marinated and finished off with a sprinkling of cayenne and cumin. If you've never had chicken gizzards before, do yourself a favor and try at least one. Extremely crunchy and tender if prepared right, and which Golden Stone does.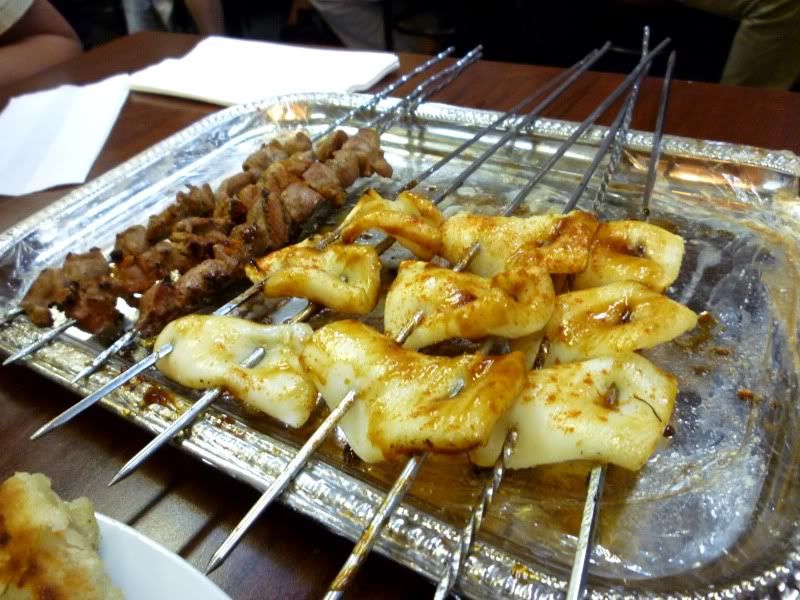 At a reasonable price hovering around $1 per brochette, you'd be able to make a meal out of them and maybe a rice dish or sorts. But after our first order and the end result of over 24 metal rods piled high on the platter, we sat there letting the evidence speak for itself like a fart you let out in an empty elevator only having it stop on the next floor for someone to confront you with your shame. Our second order was more modest consisting of pork and squid. As like the other brochettes, these had a little zing to them and were spicy to taste.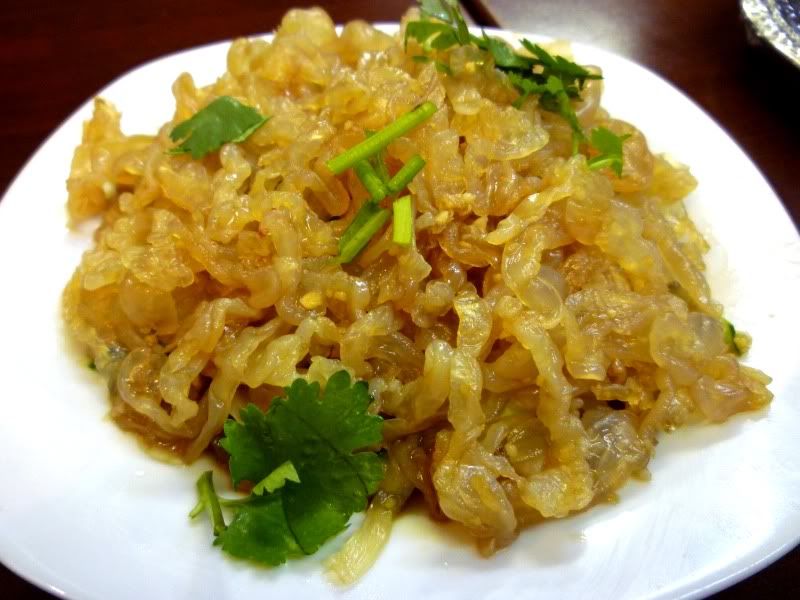 We didn't only order brochettes, as it was our first time, we felt that we needed to fully immerse ourselves in the food. The menu is quite intimidating if you're not familiar with Chinese cuisine, mainland China-Chinese cuisine more like it. We started with the jellyfish salad in a vinegary-sesame-oily dressing. Like eating a plate of the most fragrant and tender rubberbands… the broccoli or lobster pincher kinds.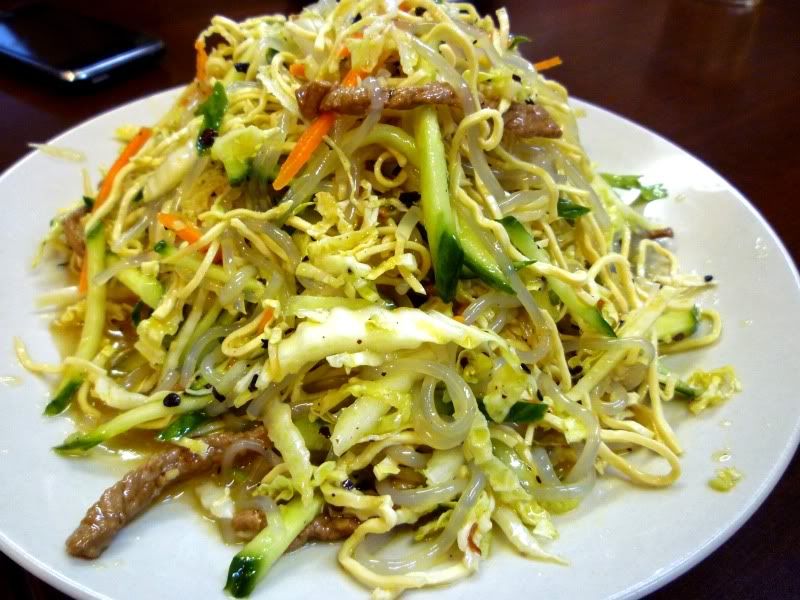 Next up was a cold noodle dish with cabbage, cucumber and salted pork. Really really tasty, the dressing was tangy, sweet and sour. Not heavy and extremely refreshing.

Eggplant in Yu-Shing sauce. Sautéed eggplant and peppers. Yu-Shing sauce is sweet and perfect for slopping it over a bowl of rice.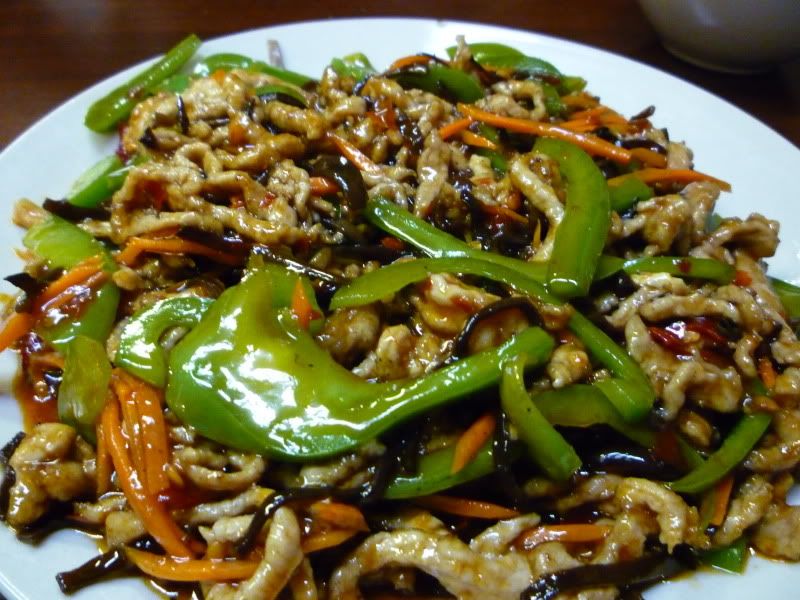 Pork and peppers with carrots and black fugus (wood-ear) in Yu-Shing sauce. As with the previous dish, it tasted pretty much the same, but much less eggplanty.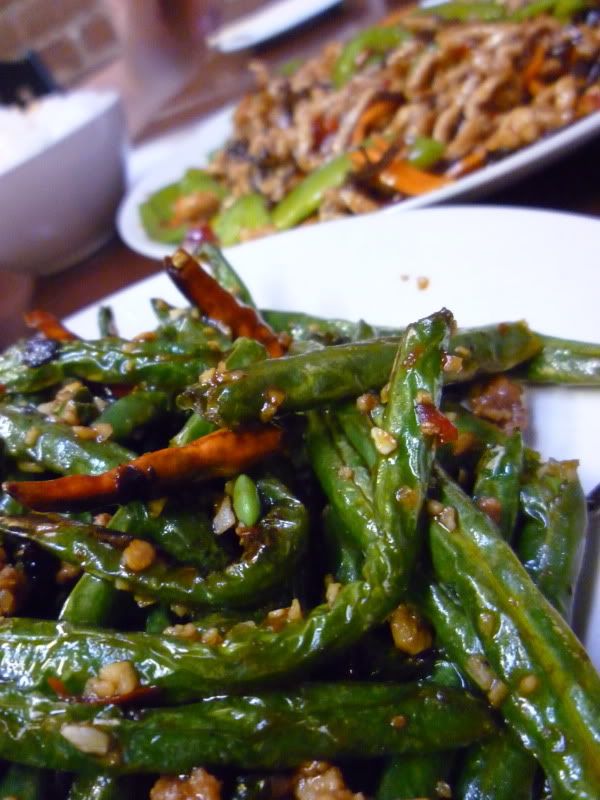 This is the four seasons green beans with garlic and chili. The garlicky goodness that is in this dish is completely off the chart. I might dare to say that the beans were practically an afterthought to the dish and makes Parthenon's tzatziki garlic level look like baby food or eye-drops. We first thought that the mound on top of the dish was minced pork until we had a bite and realized it was minced garlic.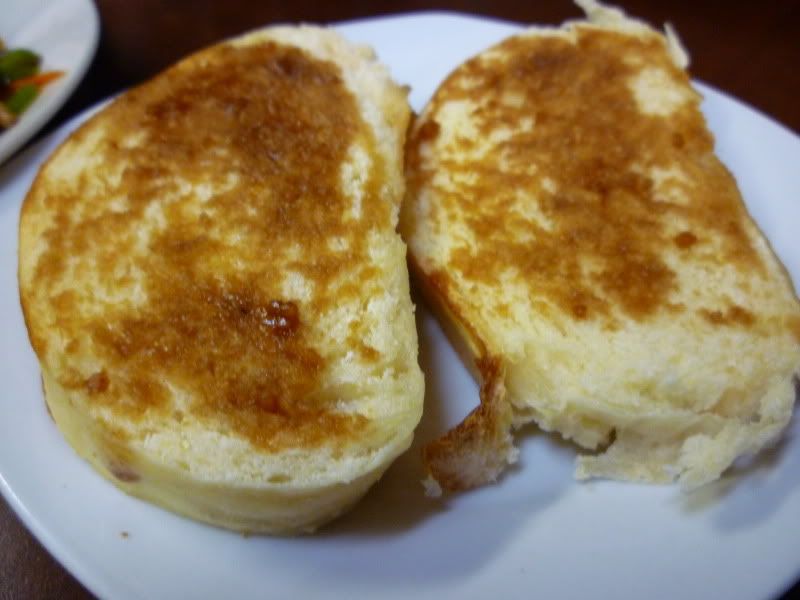 As a side I had a BBQ bun. Homemade white bun grilled and drizzled with sweet soy. A perfect base for sopping up all the delicious sauces and drippings from my meal. This was listed on the brochette section of the menu, you don't know how excited I was to eat bread… ON A STICK. But this is that showed up, they ruined the magic.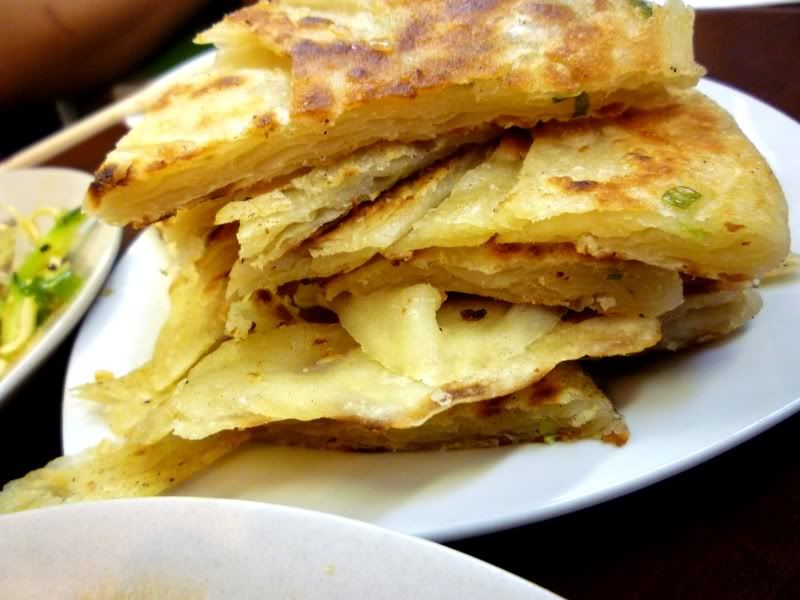 Scallion pancake. These are by far one of the best scallion pancakes I've had in a very long time. It was flaky, crunchy and perfectly chewy and surely a great compliment to the meal.
As with any adventurous dining, follow your instinct and order the items outside of your comfort zone, they wouldn't be serving it if it was inedible. I went with a cousin who spent some time in China and she said that the tastes and flavors are identical to the ones she remembers from Beijing, I take it that the lamb brochettes were the ones that threw her back as she inhaled most of them.
The place is run by a family, and this comes through in the food; nothing fancy, straight up honest and simple. From the people going in and acknowledging each other, it's safe to say that the clientel are tight knit, but not exclusive. As though they were regulars straight out of Central Perk, I found myself storming out like an episode of Intervention in anger of wondering why I hadn't heard of this place sooner.
Restaurant Golden Stone
1439 St. Mathieu
514.935.7779
p.s. At no point during our meal did I eat anything gold or anything that resembled a stone.