I guess Summer is a Telus customer and didn't get the text message that it's supposed to show up in June rather in mid-August when the gut-wrenching Bureau en Gros "it's the most wonderful time of the year" back to school commercials come on TV. So taking advantage of what summer we have left, I took it upon myself to check out another terrasse restaurant.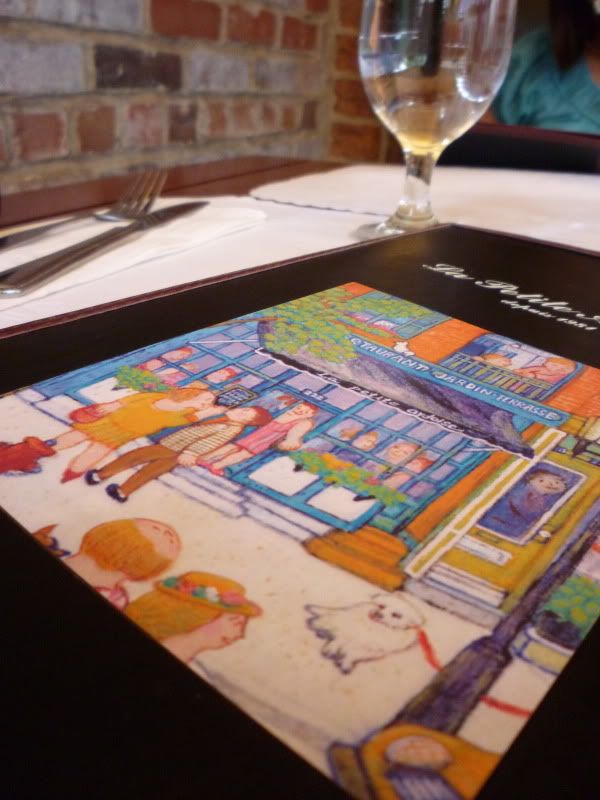 We went to La Petite Ardoise located on Laurier, a small non-descript place that if you don't look for it, you'll miss it. I've noticed it before but never paid it any mind until someone brought it to my attention. What sold me on it was the fact that they had a hidden terrasse in the middle of the city a la Bristo Olivieri.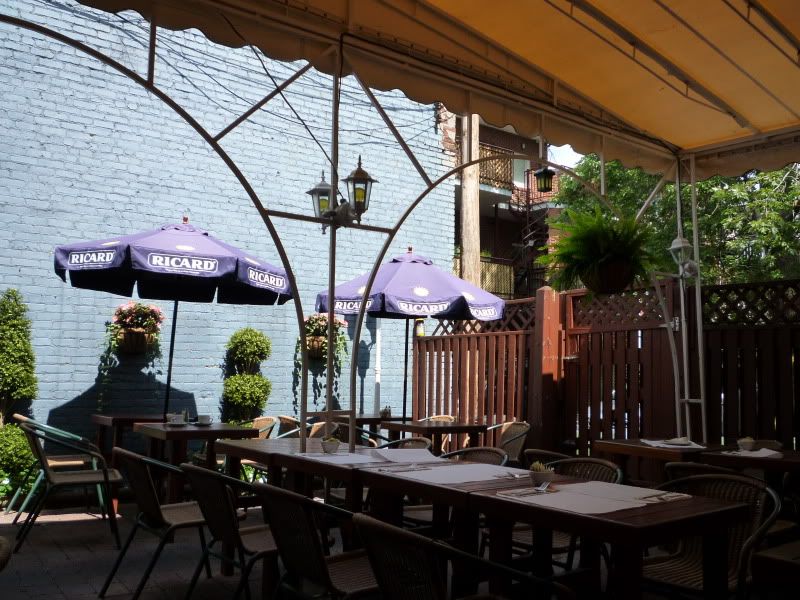 Located on the busy strip of Laurier in front of a residential area, the appeal of their terrasse is being able to watch someone prepare food, then later find out that person in fact was in their own kitchen at home and have nothing to do with the restaurant.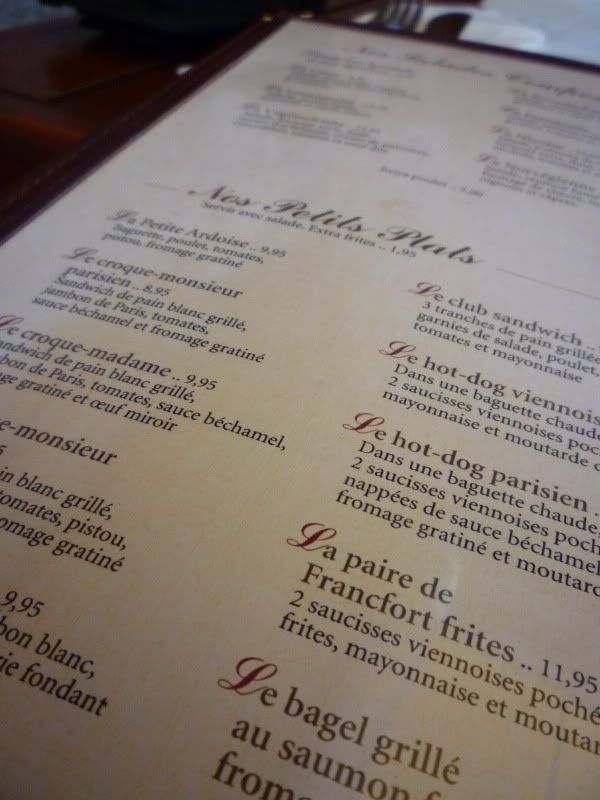 Being a typical French restaurant, their lunch menu stays light and consequently, the prices reflect this. You'll find the classic crocks, I mean, "Croques" and an array of salads as well as savory crepes.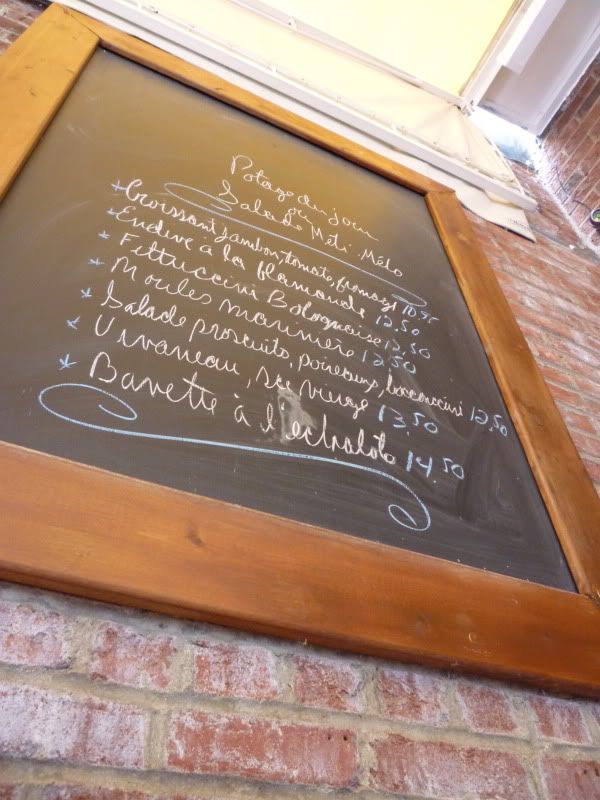 The lunch table d'hôte sparked an interest, especially the roasted leak salad with prosciutto and boccaccini cheese. I should mention that among the regular dishes, they have different daily market dishes listed on both at the lunchtime and dinner menus.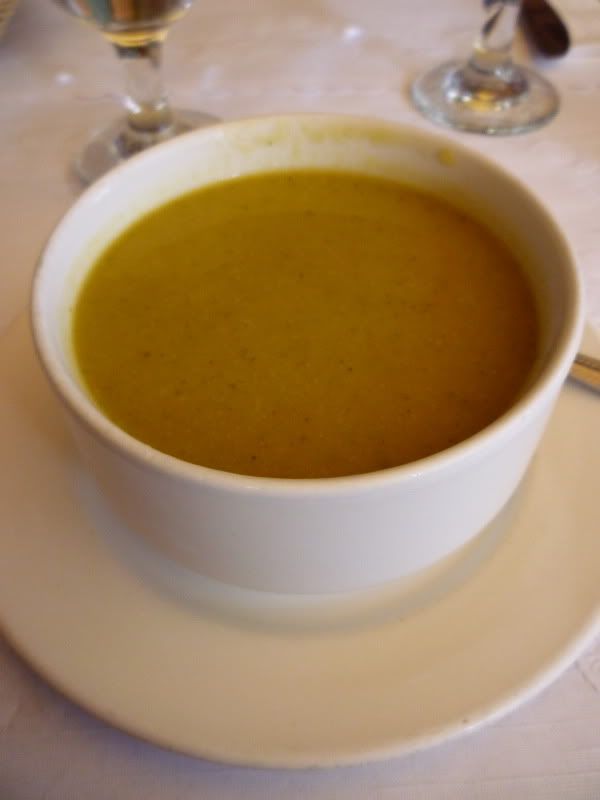 All table d'hôtes are served with a starter of the daily Potage or salad. So because I was having the salad already, the only rational thing to do was to start with the soup. Starting with a salad as a prelude to a salad would be like having tomato soup and washing it down with a tomato juice… which brings up another point, who drinks straight tomato juice anyways? I find it's usually people on planes and the people reading books in a cafeteria.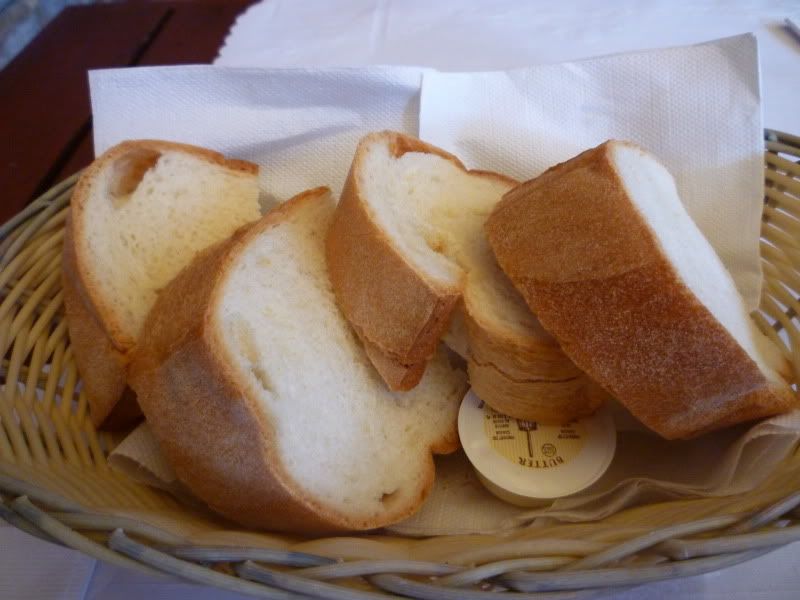 If you know me, you'd know I'm a big sucker for good bread. Thick crusty, chewy bread. La Petit Ardoise bakes their own bread. These suckers are THICK. The consistency is crazy good, equivalent to pound cake. Delicious.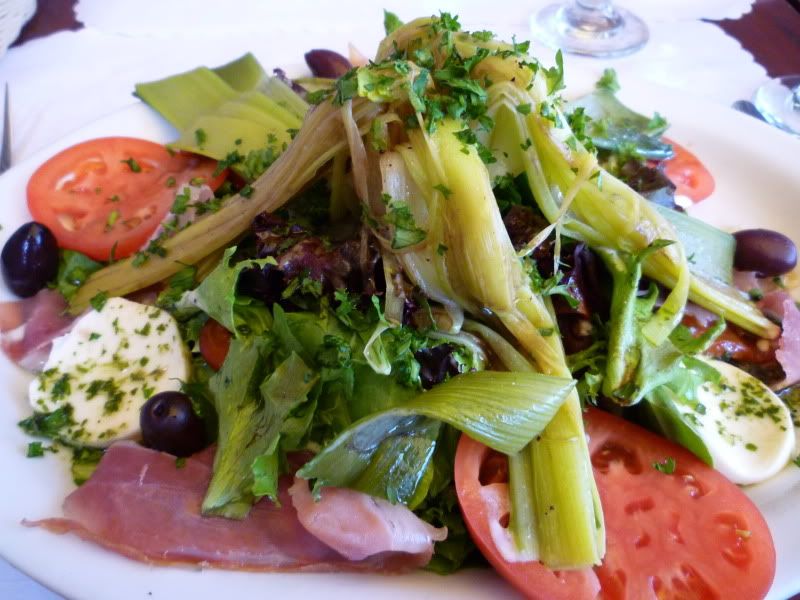 THE SALAD. This this was huge. HUGE. Peppered with prosciutto, boccaccini cheese, calamata olives and dressed in a very light and simple vinaigrette, this warm roasted leak salad was a perfect highlight on a hot summer day.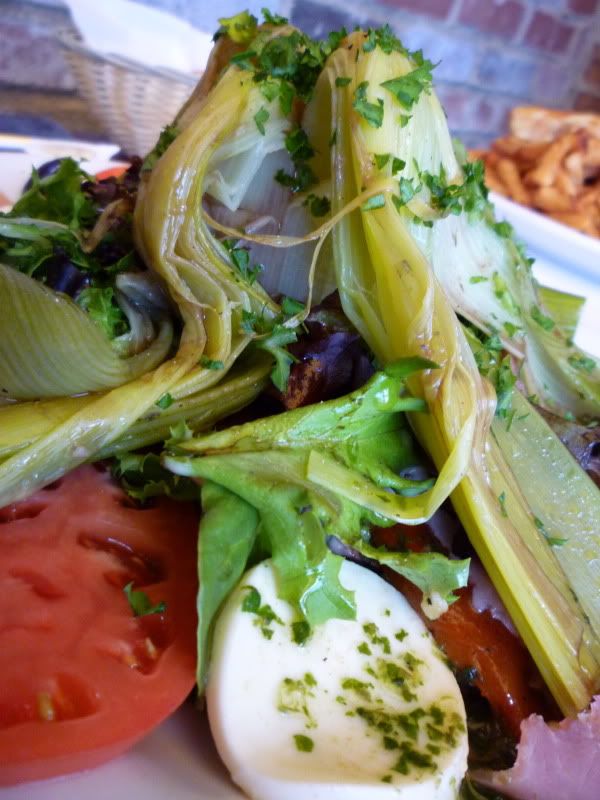 Can you TASTE it?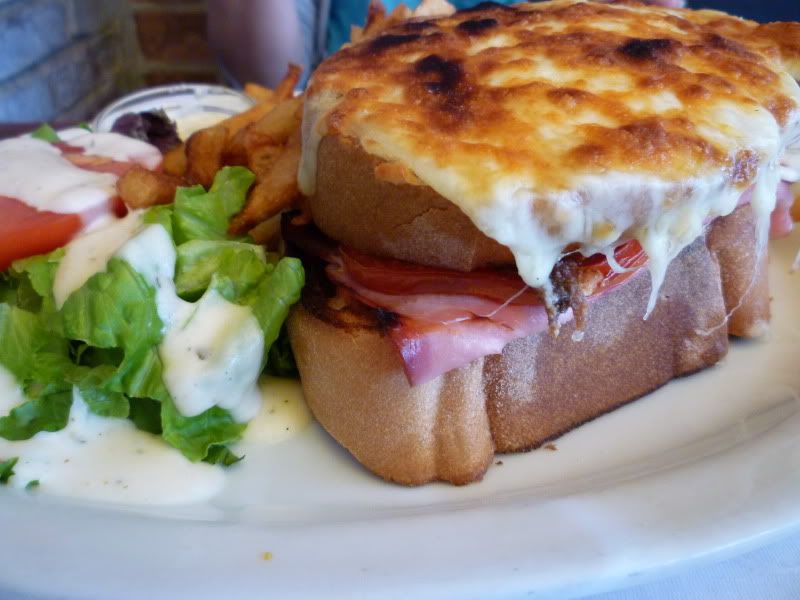 My friend ordered the Croque-monsieur nicoise. Toasted white bread with Jambon de Paris, "Pistou" – a basil and garlic based pesto typed spread and anchovies, BAKED IN CHEESE, with a side of fries and salad. HOLY CRAP, this thing was huge too! It was one of those sandwiches where you had to eat it with a knife and fork, something I don't agree with, but there's no other way. I never knew the French done up their sangwiches this pimp before… real talk.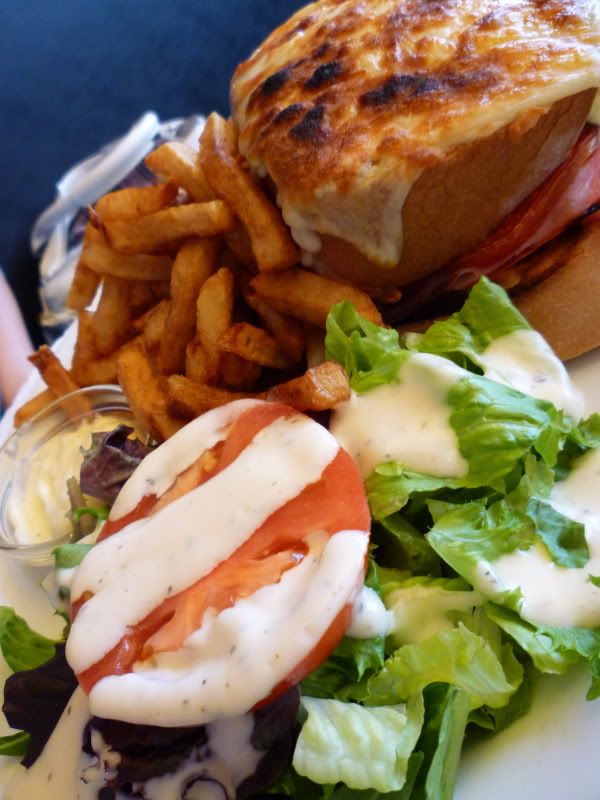 PIMP, just like the other options on the "little plates" section of the menu, like "Le hot Dog Parisien" – in a hot baguette, 2 poached Viennese sausages, bechamel sauce, dijon and then baked with cheese… I think I just ovulated just by thinking about it.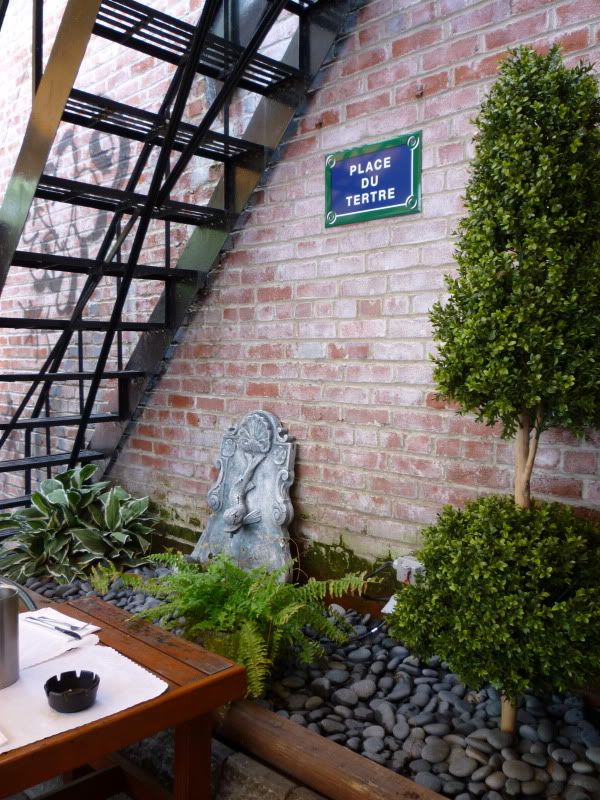 A cute water fountain feature that sat behind me. Feelings of Zen and tranquility flooded the terrasse with its trickling water, but it made me want to pee more than anything else.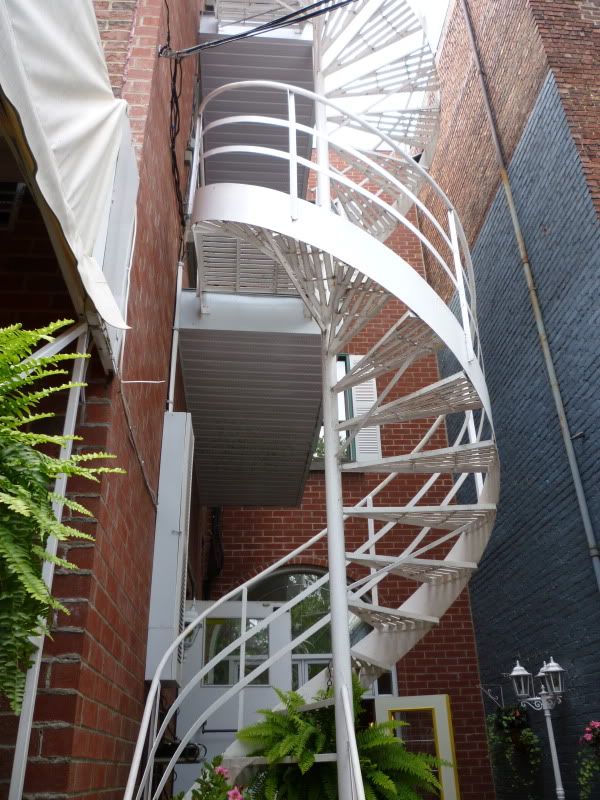 With an images like these in the midst of your lunch, you'd forget where you're eating. May it be a hidden back door patio in the heart of Paris' Rive Droite or in someone's back yard in the Mile-End, even when painted white, the unmistakable iconic spiral, wrought iron fire escapes resonates the magic that Montreal has to offer with gems like La Petite Ardoise.
222 Laurier West.
514.495.4961
http://www.lapetiteardoise.com
Opened everyday
p.s. An "Ardoise" is a type of metamorphic rock found in France… or so I'm told.