Friday nights have always been a dining issue, I finish late, the kitchens close and the night begins. I always get caught in the gray zone where when I walk into a place, I'll be greeted at the door by a waiter with a scrunched up face saying that the kitchen closes in 15 minutes.
There's a place that I've been meaning to write about and for some reason, every time I go I don't have my camera partly because I don't know that I'm going there until I'm on my way there. A solid fall-back place and go-to restaurant to go to when you're out of ideas and need to eat. La Cantine, located on Mont Royal considers itself a cantine/snack bar, putting their own unique Quebec twists on classic dishes.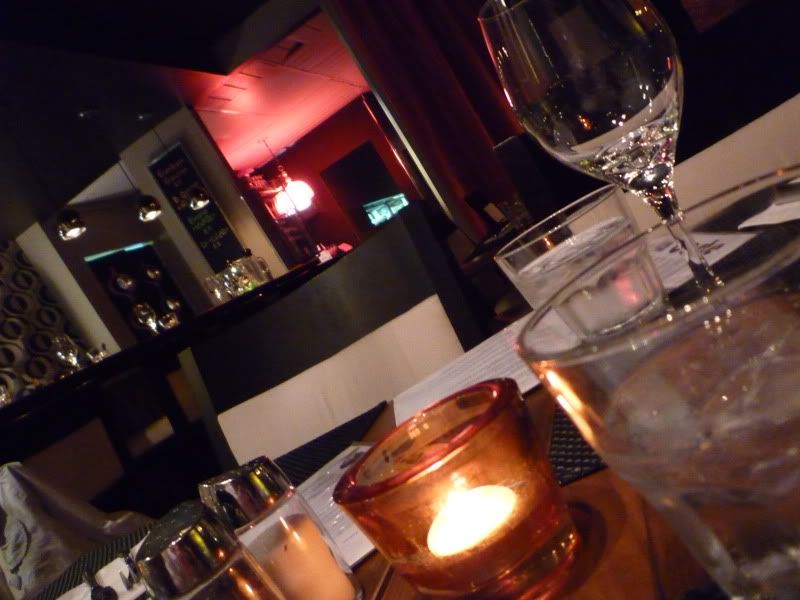 I hit up La Cantine with my Chez Lévèque gang for a post practice refueling.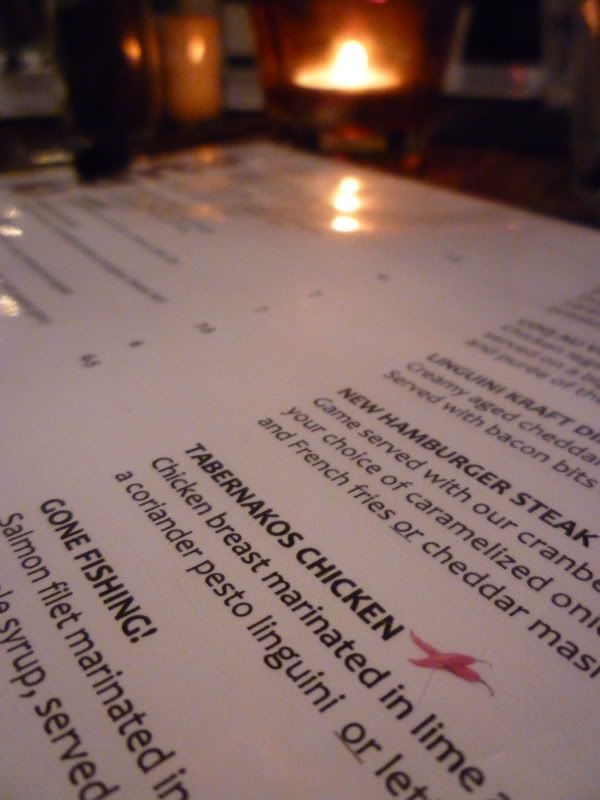 Like I said, they add a unique Quebec twist to very familiar and classic dishes. Greek inspired chicken dish aptly named "Takbernakos" as well as "Almost Shepard's pie", where deer replaces the traditional beef and that's what makes it not, but almost "Pâté chinois".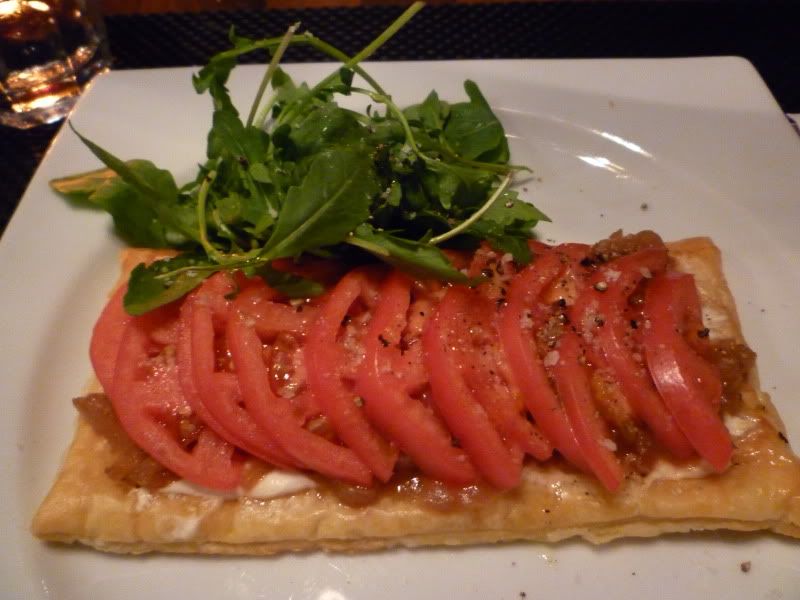 We each ordered a different appetizer (without my convincing – they're learning!). I ordered the Tomato Pop-Tart, which is fresh tomatoes, caramelized onions and goat cheese on a puff-pastry tart. The creamy goat cheese worked well against the sweet onions and tartness of the tomatoes.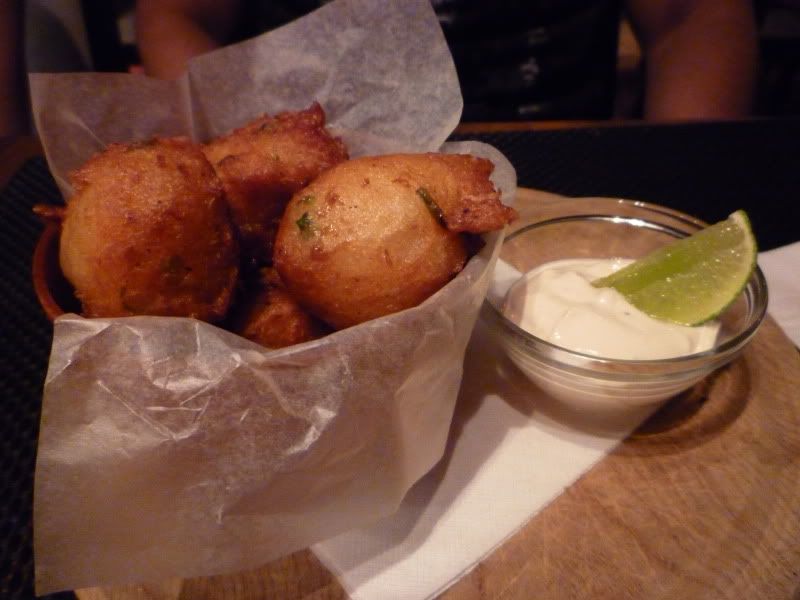 Cod cakes with a tangy mayo. A great alternative – not to mention, cheaper – to the crab cakes elsewhere.

"Totally mushrooms". Sautéed mushrooms with garlic au gratin… baked in cheese. I'm not particularly fond of mushrooms, so they basically tastes like mushrooms baked in cheese.
I highly suggest the Foie Gras Shooter. Foie Gras in a "heavy cream sauce" served with a fig jam crustini with truffle oil popcorn – I didn't order it, as I had it the last time I was there. It's sinfully rich and has the ability to make you pout your lips and do a little shimmy in your seat as you eat it.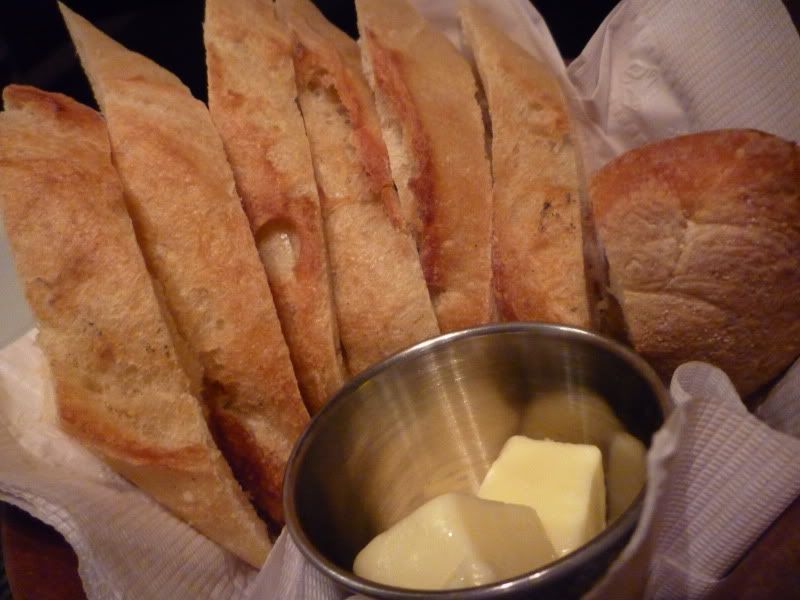 Staple bread basket with rock hard butter made of diamonds, what's with French restaurants and frozen butter?

As for mains, one friend was sold on the funny name of the Tabernakos chicken. Zesty and tangy with a tinge of heat, the chicken is grilled and is served on either a choice of pasta or baked tortilla. She was apprehensive to order this because she doesn't "do spicy". She's the type of person to have a stomach ache for two days if someone opens a bottle of Tabasco to close to her. The sour cream is there to cut the heat. Spicy or not, she killed it like a fat kid and cake… and every day her birthday.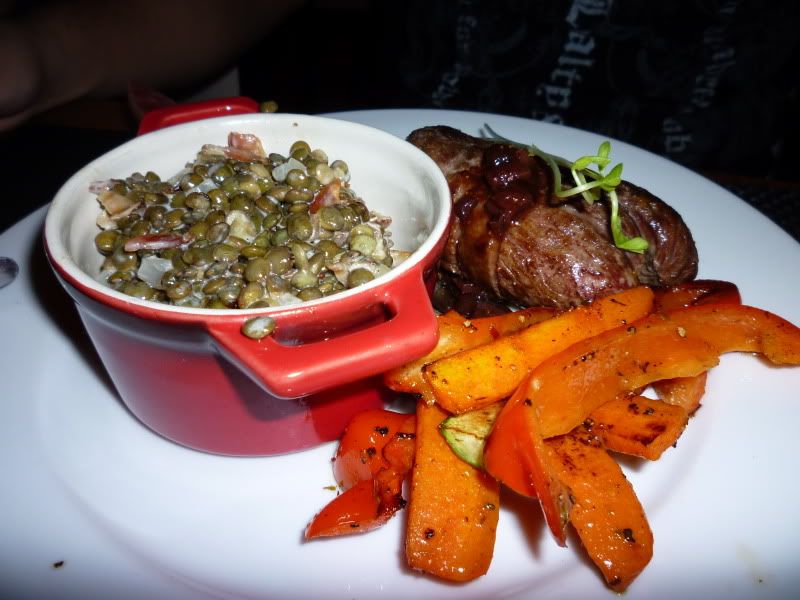 My other friend had the "Bavette". Angus sirloin stuffed with goat cheese and red wine caramelized onions and sautéed vegetables, with a side of creamy BACON lentils. Really tasty and a definite must. Notice the one and only lonely zucchini, tucked away and hidden. My friend was disappointed, he was looking forward to om noming on some zucchinis.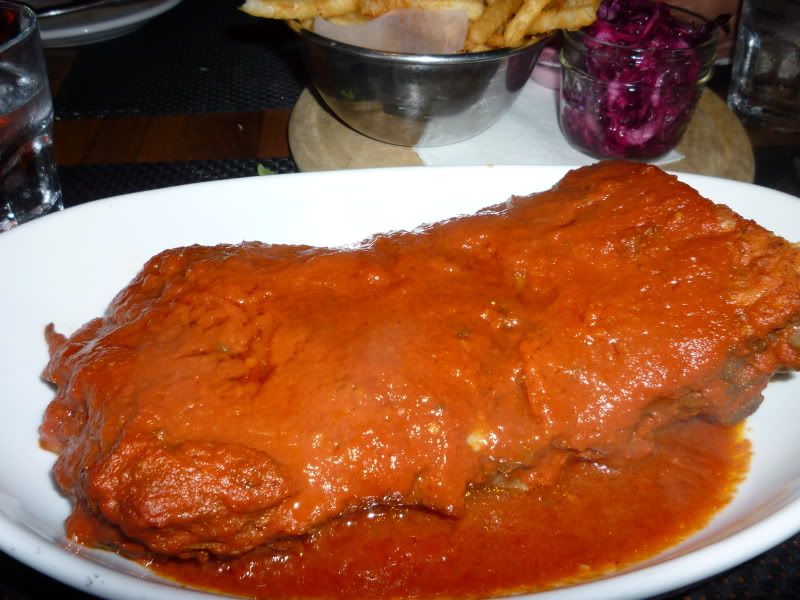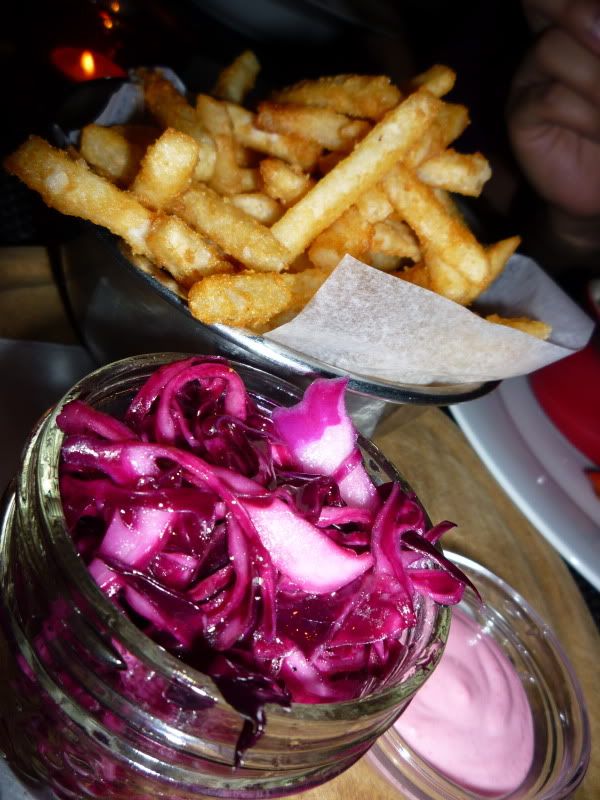 I had the "Ribz". Covered in a tomato based ginger and honey sauce, the full rack is hearty and filling. It comes with a side of fries, red cabbage slaw and pink dipping mayo. I asked why my mayo was pink and was told that it was infused with beets. I didn't really taste the beets, I didn't think it would add anything to the dish anyways, but it sure was really purddy.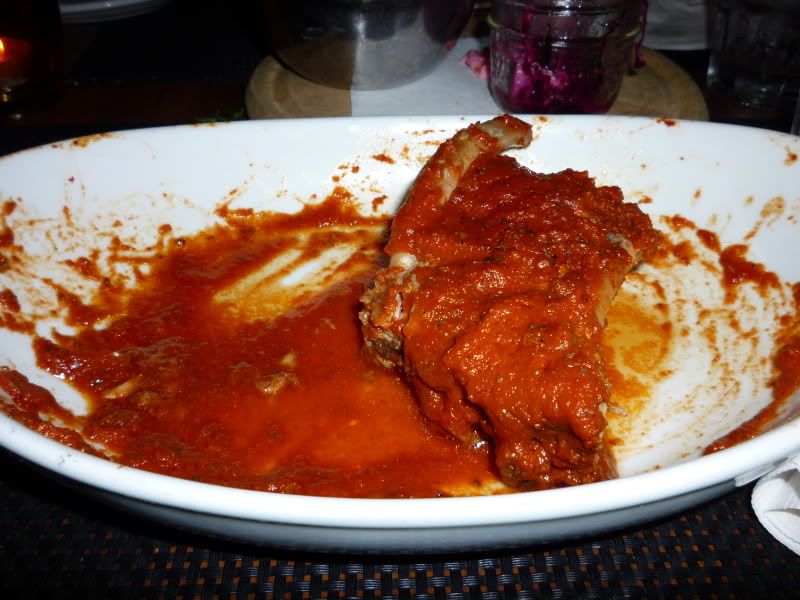 Huge portion meant I was having a rib sandwich the next day.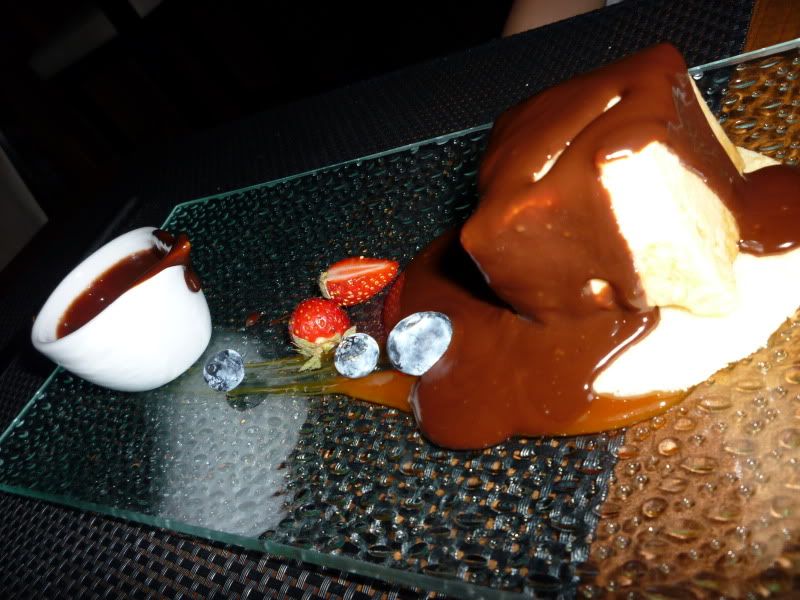 I wasn't able to find room for dessert, but apparently my friends are the kinds of people who have separate stomachs especially for dessert. They shared La Cantine's version of a Whippet, a chocolate covered marshmallow. Home made marshmallow sitting on a vanilla cookie, a deconstructed dessert reconstructed table-side when the waitress drizzles the chocolate ganache table-side.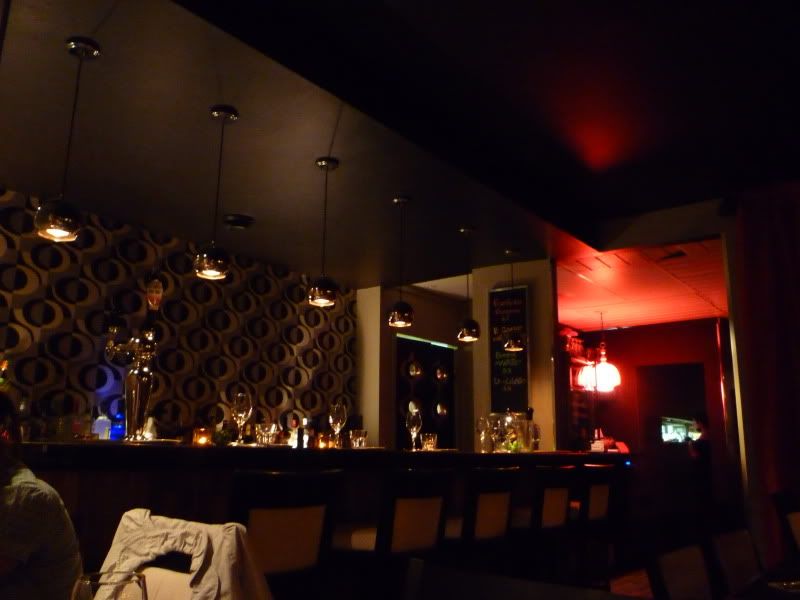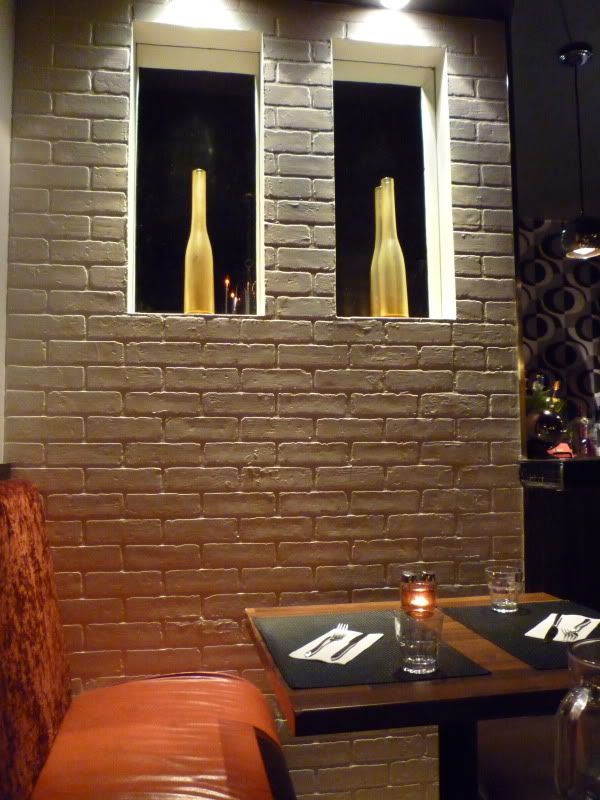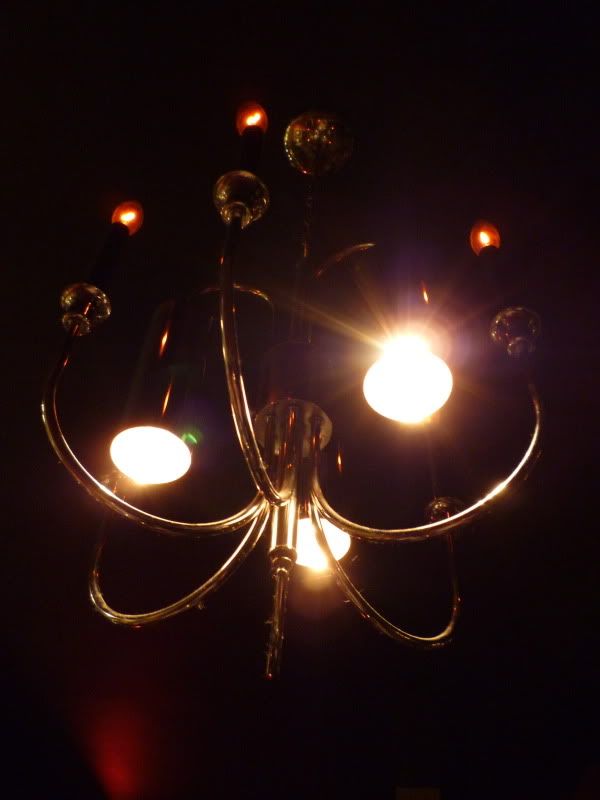 La Cantine boasts a "funky-kitch-retro" atmosphere complete with vintage lighting, 70's wallpaper and a uniquely mod feeling, it makes me want to send my sentences with "baby". Take the background music of the website as an indication of what kind of musak will be played. Tacky wannabe-lounge music from 2003, sampling 70's funk classics, streaming from satellite radio.
Another great option for 'later'-night dining, La Cantine delivers wholesome and unique dishes to please any crowd – except the vegetarians… well there is a salad as well as a really tasty sounding grilled cheese, but that's only if you're satisfied with eating lunch for dinner. The space is nice, well decorated and a testament to their proclamation of kitsch and reviving the tacky. So just keep cool muh bebes… until next time, bai everybodabai.
La Cantine
212 avenue Mont-Royal est
514.750.9800

*Bonus! Here's a picture of the pulled rib sandwich I made the next day.